PGA Tour Pro, "Marketing Genius" Jason Dufner Joins DUDE Nation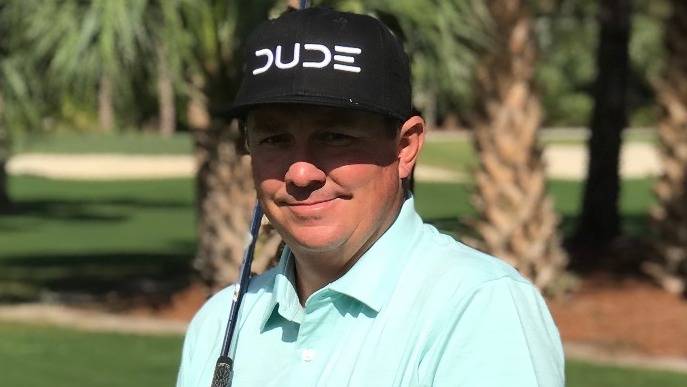 We've done it again. This time we're unleashing the #DufDUDE on the PGA Tour.
Jason Dufner is five-time PGA TOUR winner, including a major championship victory at the 2013 PGA Championship. He was also a member of the 2012 US Ryder Cup team and 2013 US President's Cup team. He'll be repping DUDE Wipes in 2019 starting at the Sony Open.
"DUDE took a bold idea and made it mainstream. Their authenticity and commitment to create leading and reliable products are why we are such a natural fit," said Dufner. "DUDE Products keep me clean on and off the golf course, and I am excited to represent the brand on the PGA TOUR and grow DUDE Nation."
Golf Digest is already saying Dufner, "Might be a marketing genius." We don't disagree, and neither does the Golf Channel.
DUDE co-founder Ryan Meegan said about the partnership, "Duf is a unique personality and one of the game's most popular players. His quick wit and approachable demeanor align perfectly with DUDE. We have always been fans of Jason and are thrilled to partner with him as we take the DUDE brand to the next level."
After partnering with NASCAR driver Matt DiBenedetto, MLB pitcher Archie Bradley, NFL running back Isaiah Crowell, and UFC Fighters Tyrone Woodley and Justine Kush, DUDE Products is thrilled to be joining the PGA Tour with Jason Dufner. You can follow Jason on Twitter @JasonDufner and look out for #DufDUDE throughout the 2019 PGA Tour.
Click to read more posts in this category