Gus Duggerton Is the Hero the Internet Needed During Quarantine
Amidst the halt of live sports due to the coronavirus pandemic, fans across the world craved something, anything, to root for. And while traditional sports media resorted to broadcasting replays of old games, Barstool Sports' Dan Katz, AKA Big Cat, knew we deserved better.
Shortly after March Madness was cancelled, Big Cat bought an Xbox 360 and a copy of NCAA Football 14. The console and game arrived on March 19, 2020, which marked the beginning of college football's biggest saga since Manti Te'o's fake girlfriend: the rise of Gus Duggerton.
Who Is Gus Duggerton, AKA Coach Duggs?
Although he has a larger (and more loyal) following than many head football coaches at prestigious universities, Gus Duggerton is not, in fact, a real person. He's the brainchild of Big Cat, who created the pass-happy coach in NCAA Football 14's Dynasty Mode.
Duggerton, who shares a striking resemblance with Chief's head coach Andy Reid, kicked off his "career" as the offensive coordinator at Toledo where he mustered a 12-2 record. And although he didn't achieve his goal of bringing the Rockets their first NCAA championship, he did earn a new job as Florida State's offensive coordinator.
(He would have had more opportunities, but "got absolutely fucked over on the Coaching Carousel because I'm over 300 pounds and won't apologize for running up the score on teams.")
That's when Coach Duggs' career really started to heat up.
How Coach Duggs Became a Twitch Sensation
Midway through his first season as FSU's offensive coordinator, Coach Duggs made his livestreaming coaching debut on Twitch, the world's largest streaming platform for gamers. For the first time ever, Stoolies could interact with Big Cat while he orchestrated Coach Dugg's signature coaching moves:
Onside kicks up 21 points in the fourth quarter

Trying to put up "50 burgers" (scoring 50 points) every game

Kicking 50-yard field goals with a lead as time expires

Running "blind plays" where Katz closes his eyes, which inevitably result in a sack or interception

Throwing Hail Marys on 4th down in his own territory
Most guys would scream and throw their controller at the TV if they missed a field goal and lost the Cotton Bowl (that's how Coach Dugg's ended his career at Texas Tech). But Katz has to keep his commentary to a whisper so as not to wake his young son. He plays all the games in his living room while his baby naps.
Between Katz's 1+ million Twitter followers and Barstool's fan base, Coach Duggs shifted the paradigm of esports during the coronavirus pandemic. His streams ranked #1 on Twitch multiple times. However, it's his impact on mainstream sports culture that's even more impressive.
ESPN did an exclusive interview with Coach Duggs. Tennessee Football welcomed him on their official Twitter account. Patrick Mahomes publicly lobbied for Coach Duggs to stay at Texas Tech for a second season. And it doesn't stop there.
Who's That Guy Who Looks Like a Real-Life Coach Duggs?
If you're dialed in to #DuggsNation on Twitter, you've probably seen a real dude who looks nearly identical to Gus Duggerton, complete with wire-framed glasses and a handlebar mustache.
That's Colin McClow: a Florida Stoolie who realized he needed to capitalize on his striking resemblance with Coach Duggs. McClow added a new layer of authenticity to the rise of Coach Duggs, he even recorded a press conference that generated nearly half a million views.
Welcome to 2020: when a 35-year-old man can become a global sensation by playing a six-year-old video game with a made-up coach. Don't knock it till you try it.
"There's an old saying," says Big Cat, "When there's blood in the streets the smart ones bury their head in the sand with video games no matter how age inappropriate that may seem."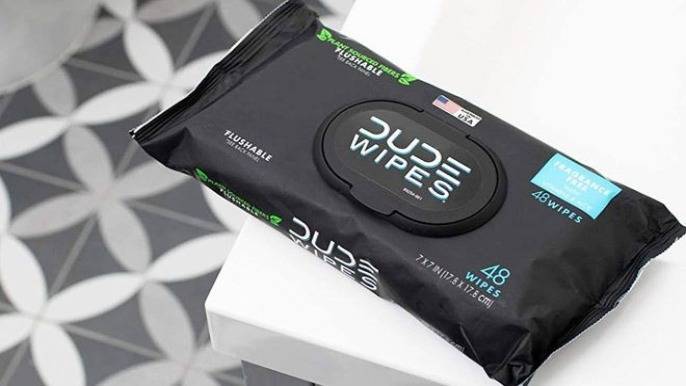 Click to read more posts in this category