DUDE Products Is Teaming Up With Mavs Gaming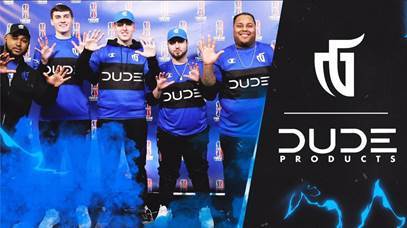 Not content to just partner with boss pro athletes, we're officially entering the e-sports arena by partnering with Mavs Gaming for the 2020 season.
The Mavs Gaming team consists of some of the best NBA 2K gamers in the world and are owned by Mark Cuban (who you may have heard kinda likes us). We'll be the official gaming jersey sponsor for Mavs Gaming for the 2020 season and NBA 2k tournaments.
"We're thrilled to announce our partnership with the DUDES," said Mavs Gaming proprietor, Mark Cuban. "Both dude wipes and Mavs Gaming represent fun, results and of course the ultimate in cleanliness anywhere!"
If you're a fan of NBA 2k or e-sports stay tuned because Mavs Gaming has some fun stuff coming out this year like weekly video highlights, Mavs Gaming Food Network Presented by DUDE, and product promotional giveaways.
"DUDE is really excited to partner with Mavs Gaming for the 2020 NBA 2K season. We've been looking to advertise in the e-sports market for a couple years now and thought what better way to initially promote our brand in the space than with Mark and the Mavs Gaming franchise. From our flagship product, DUDE Wipes, to our growing personal care product line, we feel DUDE has something to offer all gamers to help improve not only daily hygiene but also keeping gaming equipment clean," said Ryan Meegan, Co-Founder of DUDE Wipes.
See you on the sticks, DUDES.
Click to read more posts in this category